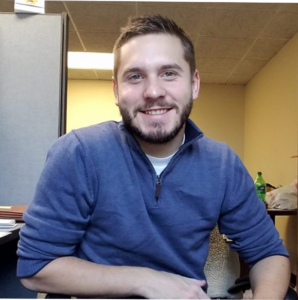 Joey studied Arts Management at the University of Wisconsin – Stevens Point, with minors in Music, and Communications. Since graduation, and due to his love of music, he has worked for several Arts organizations throughout Wisconsin, and Atlanta, Georgia including the Central Wisconsin Symphony Orchestra, and Atlanta Symphony Orchestra(ASO), but always maintained a minor IT assistant role. Aside from Music, his initial choice of study was IT/Web Development and has taken several introductory courses in both fields.
Shortly after leaving the ASO, Joey began working for The Fry Law Firm as an Office Assistant, and quickly progressed to the Legal Assistant: Settlement Specialist, and "IT Liaison" role within the first year. Joey left The Fry Law Firm in March of 2018 on great terms to move down to South Florida.
Joey is now living in Oklahoma, and is a proud member of the TecAdvocate team!
---