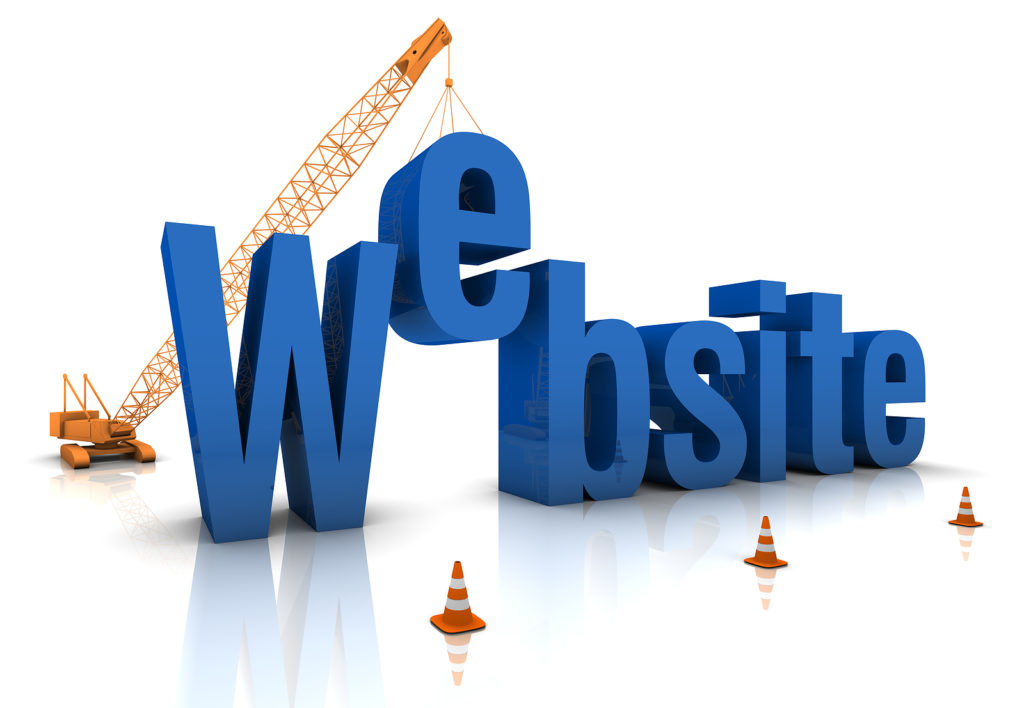 As technology continues to rapidly improve, so too does the ability to manipulate it! This makes it critical for us as business owners to improve our websites! 

Out With The Old
Websites that are evolving are leaving websites that were above average a month ago in the dust. A perfect example is The Fry Lawfirm website. Their old website was highly successful…. for a time!  This format is outdated and can be seen with just a quick glance which is enough for your potential customer to choose the next website in the list.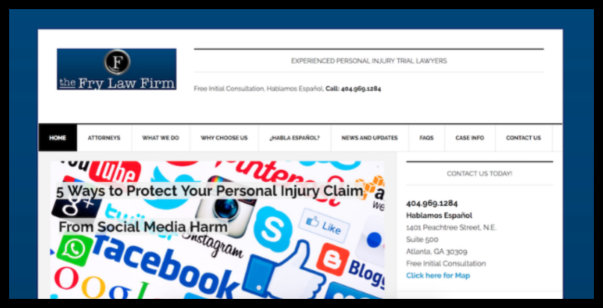 In With The New
In comparison, the new Fry Law Firm website has taken advantage of several advanced tools. Not only does the new website have a fresh new design, graphic elements that are relevant to the business, and interactivity to keep people active and engaged in the content, it is INTUITIVE. Immediately there is a button that direct users to resources in the event of an accident. The page includes a button for current clients directing them to forms and information that they will need for their case. For those who prefer to chat instead of call, there is a chat notification in the corner. And the site includes a simple menu with drop-down functionality for those who want additional information.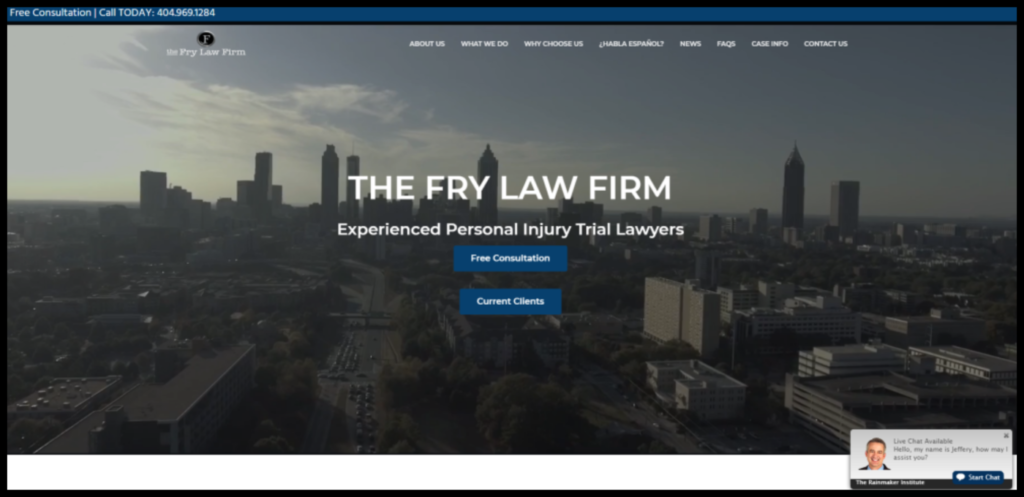 Accessibility – Got It?
On an even more important note – accessibility is MASSIVELY IMPORTANT. If your website only functions on a desktop computer, you will be harshly disappointed with your website's effectiveness to create and maintain business relationships. Businesses are making it easier and easier for consumers to do everything with their cell phones. Credit card companies, banks, restaurants, health insurance companies, attorney's offices, etc. already have designed phone friendly websites and apps that consumers can use effectively, intuitively, and efficiently. There is a remarkably high saturation of  businesses that can operate remotely, and can be accessed simply by a touch on a phone. You need to make sure that when someone is looking online, YOUR website fits their needs immediately.

Innovation Is The Key To Success
THE most important thing for a business to remember is everything is constantly changing and growing. If you as a business owner are not researching new ways to innovate your own brand, operation, and presentation, then other people that are taking that initiative WILL get ahead. Innovation is fun! Imagining new and creative ways to serve your consumer can revitalize the way you think about the rest of your business, and can lead to significant growth. People want to feel like you care about their needs. You will be rewarded if you put the extra effort into making your users experience better!